HAYKING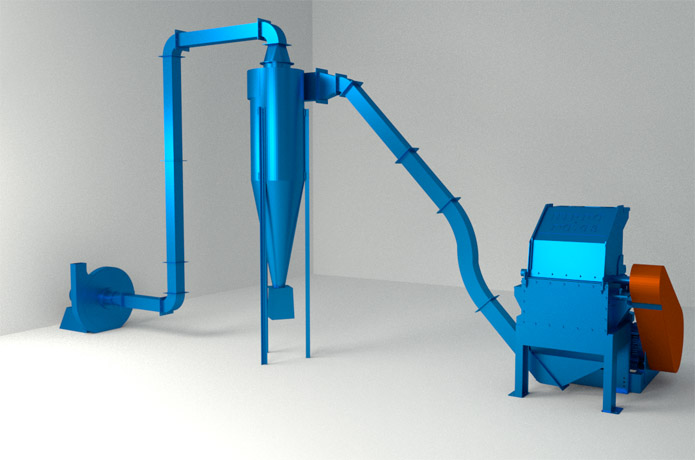 The HAYKING is the L63 mill supplied with an intake opening able to accommodate rectangular bales of hay or alfalfa. The L63 is otherwise similar to the MAMMOTH but for lower capacity applications.
The HayKing is the L63 as described above but with an entrance at the front for rectangular hay bales, whether small bales or maxis.
A conveyor and bale breaker is placed in front of the mill and the bales are placed on the bale breaker,  which turns the bale upside down and transports it into a cage where the conveyor's (which are attached to chains), proceeds to  break the hay bale in sheaves  and automatically transfers it to a belt conveyor below it.
The HayKing will dispose of a small alfalfa bale every +- 13 seconds.
Again the choice of extraction system is that of the buyer. It can either use air as described above, with complete dust control, or it can discharge into a screw or belt or incline chain conveyor.
Should the need arise, the same application can be used in conjunction with the Mammoth if a wider and faster application is required.
Other than hay and lucern, this system has also been proven with tobacco leaves and stems, paprika, baled bean straw and is suitable for most if not all baled products – even baled paper and other waste products.