Hippo 57 Hammer Mill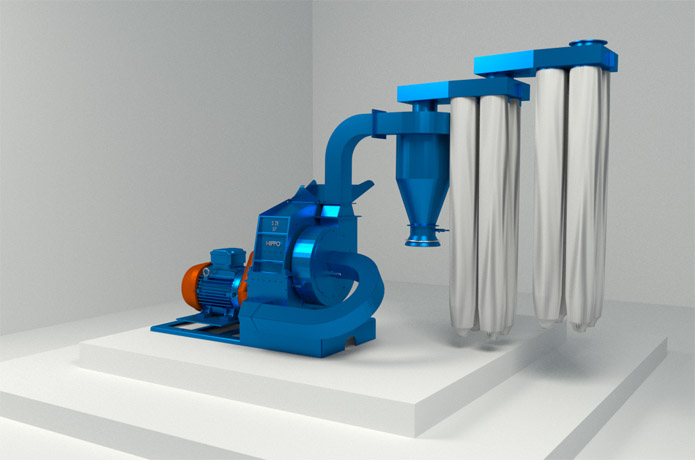 These units are used mainly in Industry and Commercial Farming. They are larger than the previous mentioned mills, this allows a larger raw product to be fed. Products that are milled include: In Industry - Plastics, Fertilizer, Aluminum foil, Brake Linings etc. In Farming - Maize, Soya, Alfalfa etc. These are to name but a few. These mills are available in Plain or Blower options dependant on product been milled.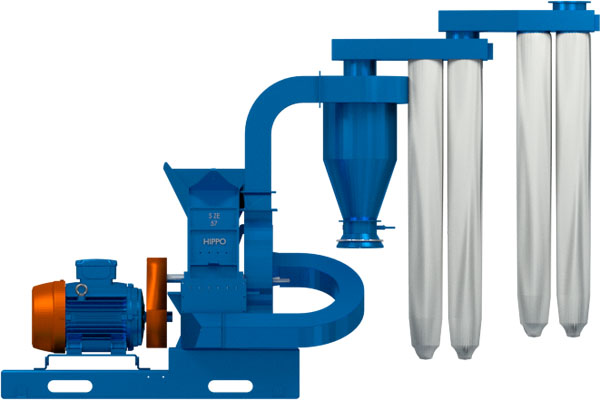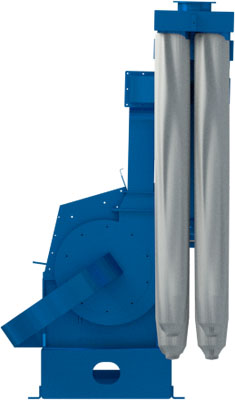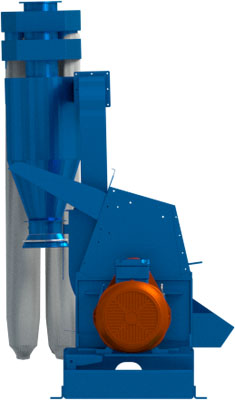 Data on Hippo 57 Hammer Mill
MASS
306
BEATER
10
TIP
20
ROTOR RPM
3900 – 4200
FEED TRAY LENGHT
580
FEED TRAY WIDTH
610
SCREEN AREA CM2
2450
CAPACITY KG/H
1200
KW NEEDED
30
Suggested speeds are as follows for best results on the milled product, as well as for the air transport system to work optimally
Hard Drive Destroyers
With the power of the Hippo Hammer Mill destroying a hard drive(HDD or SSD) is done in a matter of seconds. This is the most affordable and robust hard drive disk destroyer in South Africa.