Hippo Special Sifted Maize System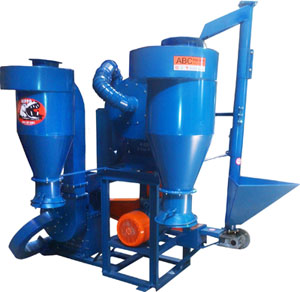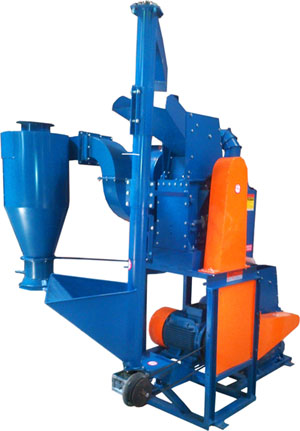 In Southern and Eastern Africa, a maize grit for human consumption, defined by the defunct South African Maize Board as "Special Sifted Maize Meal" and, for a long time the staple maize meal in the area prior to the widespread use of degerminated Super Miaze meal, is still a favourite among many consumers.
The meal has more nutritional value due to higher fat content and also more vitamins and mineral locked into the maize germ which is kept fairly intact in the milling process. It also has higher fibre content vs. super maize meal which today is refined to a very low fat and fibre and therefore basically starch or an almost pure carbohydrate.
The Hippo Special Maize meal system consist of an intake auger, a de-huller, an aspiration system and a hammer mill to grind down the dehulled samp into maize meal.
The entire unit is driven by one electric motor or optionally a diesel engine.
The system can be adapted to Hippo 1 as well as Hippo 1½ and Hippo 47 ranges ie from around 400kg per hour up to approximately 1 ton per hour.
It would still be required to clean the maize beforehand and to add around 4-6% water to the maize prior to milling and to let it condition for about 30 minutes. These can be manual actions or the appropriate equipment can be supplied as part of the system.
The system can also be containerised.
The required switchgear is supplied with each mill to allow easy self-installation. Four spare screens are also supplied.
Around 10-20 % bran is removed from the maize prior to milling, allowing for a tastier meal than a straight run, and with particle size concentrated around 250 - 1,000 micron with some meal below 250 micron for a softer mouthfeel but not too much to cause the "glueyness" of a straight run porridge. Nutritious and tasty.