No. 1 Hippo Hammer Mill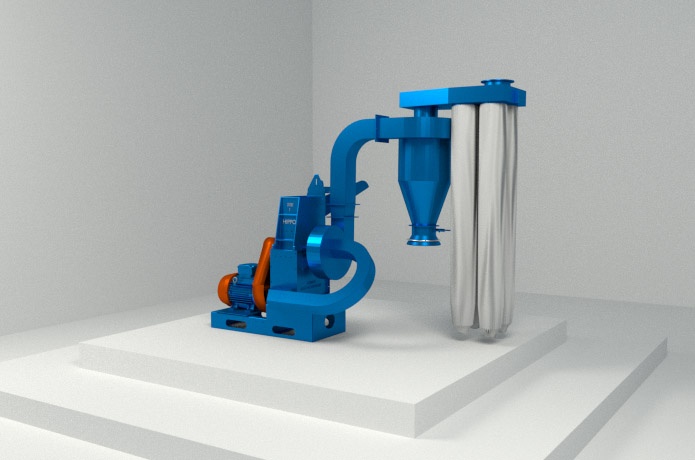 This Model is available in Plain and Blower option. Plain - The milled product passes through the mill and straight into the bag. Blower - The milled product passes through the mill and is moved via a blower into a cyclone where it is then bagged off from a two way bagging attachment. The blower is more necessary when been used in a milling station. These mills as with the Baby mill are popular in the Spices Industry as well as as in grain milling and in smaller feed mills.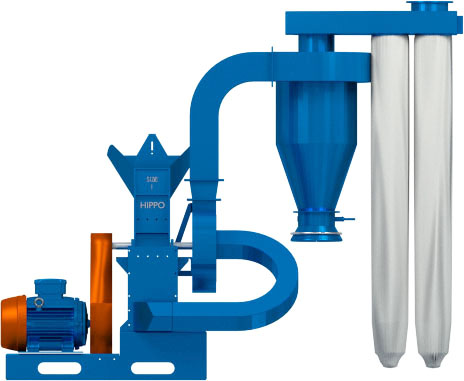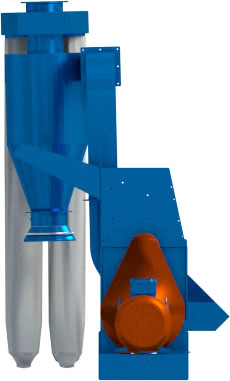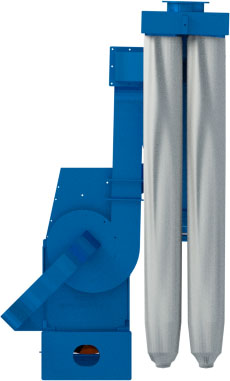 Data on No. 1 Hippo Hammer Mill
MASS
185
BEATER
6
TIP
24
ROTOR RPM
4200-4600
FEED TRAY LENGHT
770
FEED TRAY WIDTH
490
SCREEN AREA CM2
900
CAPACITY KG/H
500
KW NEEDED
7.5
Suggested speeds are as follows for best results on the milled product, as well as for the air transport system to work optimally
Hippo hammer mill fan curve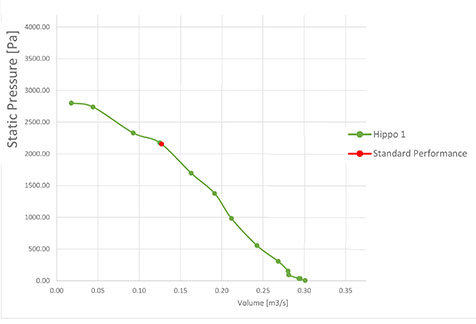 A curve on a graph for the performance of the Hippo series fan. This data was obtained experimentally on Jan 2018.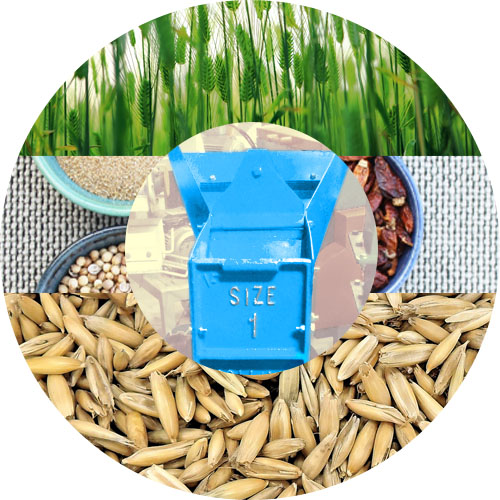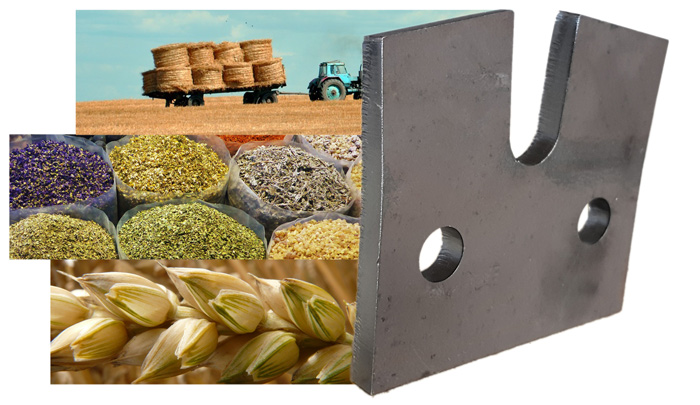 Hard Drive Destroyers
The Hippo hammer mill can also be used to destroy computer hard drives. The hard drive destroyer can be a stationary unit or mobile.